Can't find what you're looking for? Contact us on live chat or call 01432 842 020
Elk 10" Left Handed Tailors Shears With Lower Serrated Blades
ELK 10" LEFT HANDED TAILORS SHEAR WITH LOWER SERRATED BLADES (10"/250MM)
ELK polished blade, left-handed shears, the lower blade has a serrated edge, meaning these shears are able to grip slippery materials but also reduce cutting effort on tougher fabrics such as canvas, velvet and leather.
The striking red handles have been carefully designed and finished for a comfortable user experience. 
What makes left handed scissors different?: Left handed scissors are specially made with the blades reversed so left handed users can see the line they are cutting and work with the natural direction of pressure from the hand. 
What are ELK serrated shears used for?
When a user is cutting multiple layers of fabric, serrated edge shears are recommended. A serrated blade is less likely to slip on the surface of a fabric. Lightweight or silky materials will also cut easier with serrated shears, using a serrated edge will keep users from slipping or fraying the material when cutting.
Suggested Applications: Precision cutting for all types of fabric used in sewing, durable and efficient at cutting the following - Textiles, Synthetic Textiles, Canvas, Rubber, Carpet and Underlay, Felt, Rope, Plastic Film, Plastic and Fine Wire Mesh, Paper and Card.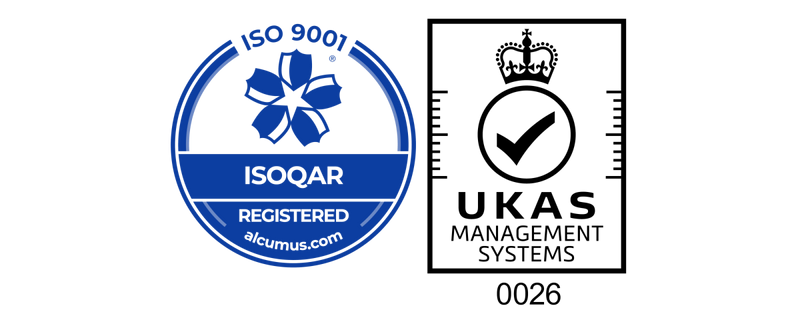 Quality Assurance
HALCO understands that products must consistently meet high quality standards, especially in critical applications. That's why we take quality control seriously and maintain our ISO 9001:2015 registration.
Efficient Production
Lean manufacturing methods and extensive stock holding capabilities. You can rely on us.
View more
Compliant & Certified
All products and processes are subjected to rigorous quality checks. You can trust us.
View more
Customisable Products
Looking for a bespoke product to suit your exact requirements? Just ask us.
View more